Email Filtering Company In Tulsa
Whether you have a small or large business, you need the best tech support services to keep everything running smoothly. And to get the job done right, you need CamTech! Serving Tulsa for years, you can count on us to provide you with extraordinary service for all your tech needs.
One key service you should have for your business is a reliable email filtering company. And Cam Tech offers that as well! When it comes to keeping your inbox free of spam, phishing attempts, and other malicious content; our filtering services are top-notch.
Not only will we keep your inbox clean, but we'll also help you avoid scams and protect your business from cyber threats. So why wait? Get in touch with CamTech today and let us help you take your business to the next level! We pride ourselves on being the best email filtering company in Tulsa so you can focus on your business and leave the rest to us.
The Benefits Of A Tulsa Email Filtering Company
When it comes to your business, you need to be able to trust the email filtering company you're working with. And that's exactly what you'll get when you partner with CamTech for email filtering services. Here are just a few of the benefits you can expect when you choose us:
– Protection from spam and phishing attempts
– Safe and secure browsing for your employees
– Prevention of malware and virus attacks
– A clean and organized inbox
– Improved productivity
– Added security for your business
Don't wait any longer to get the best email filtering services for your business! The benefits of having a Tulsa email filtering company for your business make the investment well worth it. Where everything is done online now, it's imperative to make sure you have the most up-to-date tech support. This way, you will always know your and your company's emails are safe and secure.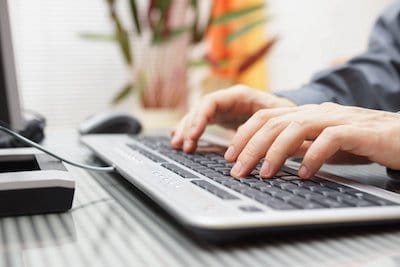 Choosing The Best Email Filtering Company in Tulsa
When it comes to choosing an email filtering company in Tulsa, you want to make sure you're working with the best of the best. And that's exactly what you'll get when you partner with CamTech!
We have a team of highly skilled and experienced professionals who are dedicated to providing our clients with the best possible service. We understand the importance of protecting your business and will do everything we can to help you achieve that.
In addition to our excellent services, we also offer competitive pricing so you can get the best value for your money. We believe that everyone should have access to quality email filtering services, no matter their budget.
You likely have a lot of questions about whether an email filtering company is the best choice for your company. We're here to answer any questions you may have and help you make the best decision for your business. Contact us today to get started and to get a free consultation! We look forward to serving you as your reliable and friendly email filtering company in Tulsa.