Tulsa Computer Support 
Having the right IT Support on your side can be one of the best decisions for your small business. IT support is a needed solution for your home and business. Having a local IT support company has many benefits, such as a good return on investment with work done that helps to increase efficiency. You will also get hands-on expertise for any issue that might come up. Investing in a good IT support company will help move your business forward and save you time and money in the long run. 
Tulsa's Best IT Support
CamTech is the premier computer support business in the Tulsa area. We can assist you with any IT needs within your business. We will help you with your most pressing tech support issues. We assist you with expert solutions for your computer hardware, software, cybersecurity, networking, and data storage needs.
Our team has years of experience dealing with computers and various IT issues. Have a problem installing software or troubleshooting issues? We can install, uninstall, configure programs, and change registry settings. We work with small to medium-sized businesses providing stellar customer service.
Our team will stick with you through the completion of your project. We will work with you to ensure you are satisfied and deliver measurable results. Our team of IT professionals will ensure that your IT needs will not stop the efficiency and productivity of your business any longer. Our service professionals will work to solve your pressing hardware and computer software needs with friendly service.
We deliver industry-leading technology and innovation to each of our customers. As a full-service provider, we can help you with any issue that arises. We specialize in all areas of IT; we will work to provide you with the solutions you need. We are Tulsa's premier company for your IT needs.
We offer a wide- range of IT services to assist you! These services include: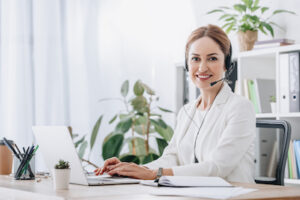 Tulsa's Computer Support Experts
You need a competent and skilled company to handle your needs when it comes to your IT issues! We are the best company in the Tulsa area. We have been in business for over 20 years, servicing businesses and managing IT infrastructures in Oklahoma and surrounding areas. We have received key industry-specific certifications like Microsoft Gold Partner to help better serve their customers and their expanding needs. We stay current on new and upcoming innovative industry solutions to help you better!
Our IT support infrastructure allows us to be at the forefront of the latest technological advances, providing superior service and peak performance of critical business systems. 
Due to our strategic partner relationships, we have the support available to provide you with the technology solutions needed for whatever situation you might encounter. We will customize a plan to address your needs leading to the best possible outcomes. This will secure the productivity and effectiveness of your business. The right Tulsa computer support company is essential to your business's success and sustainability.
CamTech is the industry leader in IT Support, and we would like to partner with you for your IT solutions!