Tulsa Dark Web Monitoring
CamTech is the leading provider of all things tech and IT-related for the Tulsa area. Now, more than ever, online threats especially from the dark web are real and ever-growing. For the best in Tulsa dark web monitoring, you need CamTech on your side. We utilize the latest in dark web monitoring software and tools to keep your data and information safe. Our team of experts is always on the lookout for new threats, and we will work with you to create a custom plan to protect your business.
Don't wait until it's too late. Even if you assume your business isn't a target, the reality is that all businesses are at risk. With our round-the-clock dark web monitoring, you will never have to worry about your data or precious assets being compromised.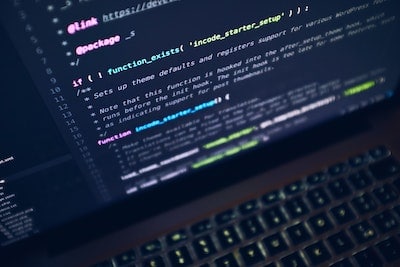 What Is Tulsa Dark Web Monitoring?
The dark web is a part of the internet that can only be accessed using special software. This software allows users to remain anonymous, which makes it a popular place for illegal activity.
While the dark web can be used for good, it's mostly known as a haven for criminals. Here, they can buy and sell drugs, weapons, and other illegal items without being traced. They can also commit cybercrimes, such as hacking into businesses to steal data and information.
That's where dark web monitoring in Tulsa comes in. Our team of experts will monitor the dark web 24/7 to look for any mention of your business. If we find anything suspicious or dangerous, our team of experts will take immediate action. Our dark web monitoring services include:
Dark web scanning constantly monitors your company's domain and email address to prevent data breaches or ransomware.
Helping you build strong and secure networks and passwords
Offering secure back-ups of all your data
Identifying and removing any non-authorized mention of your business
Reporting any findings to you immediately
Taking action to protect your data
Why Choose CamTech For Your Dark Web Monitoring In Tulsa
When you need the best in Tulsa dark web monitoring, you need CamTech. We have the experience and expertise to keep your business safe from all online threats. Our team of experts is constantly learning about new threats and ways to protect your business. We strive to provide the best possible service and experience to all of our clients and have been for years.
Whether you are a small business or a large company in Tulsa, you need dark web monitoring. We understand that every business model is unique, so we offer custom plans to fit your specific needs. When you meet with one of our online security experts, you can be confident you will leave with all of your questions answered. After your consult, we will start building an online security system that you can trust.
When you are ready to get Tulsa dark web monitoring for your business, contact CamTech today. We will work with you to create a custom dark web monitoring plan that fits your needs. Don't wait until it's too late, protect your business today!