Tulsa Ethernet
When you are needing reliable Ethernet services in Tulsa, you can always count on CamTech. We have been providing quality Tulsa Ethernet services to businesses in Tulsa for many years. Our goal is to provide our customers with the best possible service and support. We treat every client like they are our only client, and work hard to ensure that their needs are met.
At CamTech, we pride ourselves on being the leading provider of all things tech in Tulsa. We offer a variety of services including Tulsa Ethernet. Our team of highly skilled technicians can help you with all of your Ethernet needs. We offer quick and easy installation, as well as support and maintenance for all your ethernet goals. We know the world of tech can be confusing and overwhelming which is why we make it simple! Whether your company is new or established, small or big, traditional or cutting-edge, we can help you get your Tulsa ethernet set up the right way.
The Benefits of Tulsa Ethernet
Ethernet is a type of computer networking technology that is widely used in many businesses today. It is a fast and reliable way to connect computers and other devices to the internet. Ethernet is also very scalable, which means it can be easily expanded to accommodate future growth. Tulsa ethernet is important because it provides a consistent and reliable connection.
CamTech offers Tulsa ethernet services that are perfect for any business, large or small. We can customize a package that fits your specific needs. Our services are affordable and can be used by businesses of all sizes.
A few of the most important benefits of ethernet for your business include:
Increased Productivity: with faster speeds and more reliability, your employees will be able to work more efficiently.
Improved Customer Service: with a fast and reliable connection, you will be able to provide better customer service.
Reduced Costs: Tulsa ethernet is very cost-effective, especially when compared to other computer networking technologies.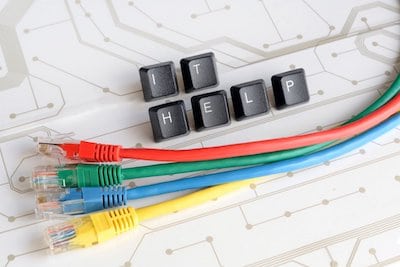 Choosing the Best Tulsa Ethernet
When you choose CamTech for your Tulsa Ethernet needs, you can rest assured that you are getting the best possible service. We have a team of highly skilled technicians who are always available to help you with any questions or concerns you may have. We also offer a variety of packages to choose from, so you can find the perfect one for your business.
When choosing your Tulsa ethernet service, it is important to consider your specific needs. You should also compare the different available packages. CamTech offers the best Tulsa ethernet services at the most affordable prices. Please visit our website to learn more about our services and how we can help you take your business to the next level.
When you're ready to get Tulsa ethernet set up for your business, we are ready to serve you! Give us a call or stop by our office today to create a custom ethernet plan for you and answer all your questions. We look forward to providing you with the best Tulsa ethernet!