Who Has the Best Firewall Protection in Tulsa?
Since 2002, CamTech has been proud to serve the Tulsa area with firewall protection and overall IT solutions. With our years of experience in the Tulsa firewall industry, we have been able to acquire the proper skillset to be able to properly serve our customers, ensuring they are provided with sufficient IT support and making sure that they are provided the services they need at any time where tech issues might arise.
Our ability to do so is something we pride ourselves in as our HTG membership allows us to send out onsite engineers to clients within 4 hours to be able to solve any tech issues they may be having in person. Services like these are what keeps us at the top of Tulsa IT support companies as we go a step above to make sure our customers are always receiving the help they need. This is especially prevalent in our firewall protection services as it helps protect you and your company's data, protecting your network and ensuring destructive elements stay out. Exceptional services like these are what has allowed CamTech to work globally with clients, providing the same great services internationally.
So, if you are looking for trustworthy IT support from a company with experience and knowledge of Tulsa firewall services, contact CamTech today!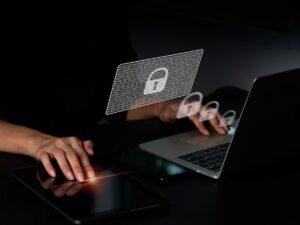 Services Offered By CamTech
At CamTech, we offer a variety of services to make sure each of our clients receive the IT support that is right for their business. By tailoring different services to our clients needs, we are able to keep their peace of mind steady and relieve any stress that might come from IT issues, allowing you to keep your business as your top priority. These helpful and effective services include:
Tech Support
Cyber Security
Networking
Data Storage Solutions
Backup and Disaster Solutions
HIPAA Compliant Services
Email Solutions
Why Using CamTech for Your IT Needs is the Right Choice
At CamTech, we make our customers our top priority and ensure that their needs are constantly being taken care of. This dedication to our clients has allowed us to gain rewards such as the Microsoft Gold Partner, an award that recognizes us as knowing what it means to be "Partners in Technology" with our clients. Our dedication to IT solutions also allows us to maintain our membership with HTG. This is a big deal to us, as membership requires annual qualifications as well as company and employee training.
Qualifications like these are what make us confident in saying that we provide the best IT support and solutions in Tulsa and offer the best services such as firewall protection. If you or your company are looking for an IT company that will make you their number one priority, then consider contacting CamTech about our many Tulsa firewall services today!