Who is the Best Wifi Provider in Tulsa?
At CamTech, we pride ourselves for being the best in the business when it comes to IT solutions. With over 20 years in the industry, we have several decades worth of acquired knowledge and experience that allows us to properly serve our customers, no matter how difficult the issue may be. Our time in the industry has also allowed us to make business connections with various other companies that overall help benefit our customers.
This is especially helpful when considering our HTG membership, allowing us to send out onsite engineers to help you with your tech issues in person in as little as four hours. Our exceptional services is what has allowed us to extend our reach of services to a global scale and help clients all around the world stay connected and secured with IT solutions that are a step above the rest. This connection is important as we prioritize strong and stable connections to make sure our network and wifi solutions are of the best quality possible.
So if you are looking for a company that will put you and your business first and work hard to make sure your IT issues are being addressed, contact CamTech today!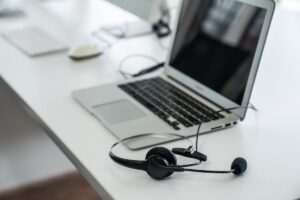 Services Provided By CamTech
At CamTech, we constantly work to continue to be the best in the business. In doing so, we have been able to provide a variety of IT solution services to help ensure that each of our clients receives quality services that are tailored to their needs and help their business continue to succeed. These services include:
Tech Supports
Cyber Security
Networking
Data Storage Solutions
Backup & Disaster Solutions
HIPAA Compliant Services
Email Solutions
Why Using CamTech as Your Wifi Provider is The Right Choice
CamTech's experience and knowledge in the IT solution industry is what makes us the best in the business. Our dedication to our customers has allowed us to maintain our excellent customer service as we prioritize our customers' needs and make sure they are resolved quickly and effectively.
This commitment to our services is what has earned us our Microsoft Gold Partner certification, an award that recognizes what it means to be our clients' "Partner in Technology". It has also allowed us to maintain our HTG membership, as working with them requires us to uphold our high standards through annual qualifications and company and employee training programs. With such a commitment to our company and our clients, it is easy to see that CamTech is the best and hardest working IT solution company in Tulsa.
When you choose to work with us, you are guaranteeing fast results, good help, and expert knowledge from our experts, making CamTech the right decision for anyone looking for excellent IT services in the Tulsa area!